Lightspace 20 years Tamar Frank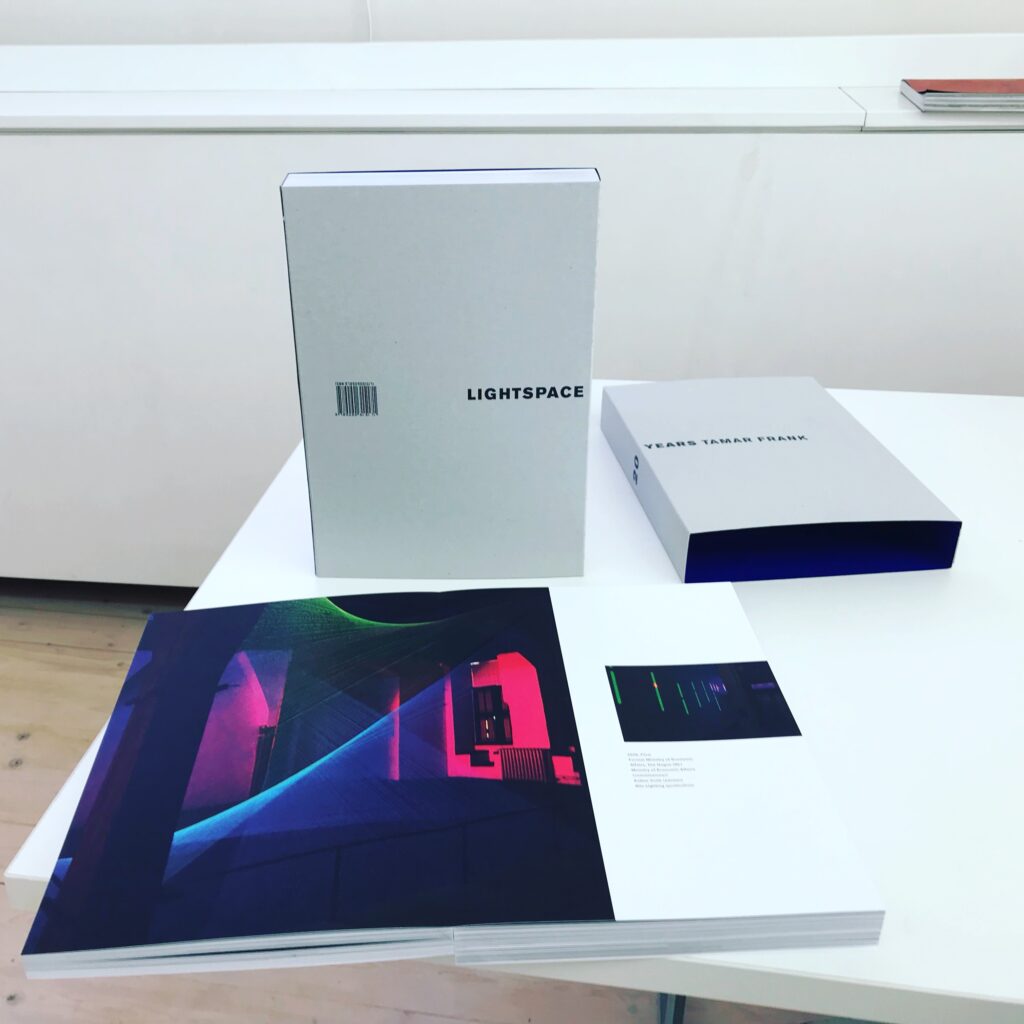 Lightspace 20 years Tamar Frank was published for Lightspace's 20th anniversary and shows a retrospective of work from 1997 to 2017. The book is self published and made possible with the help of crowd funding via Voordekunst. It was also generously funded by Mondriaan Fonds, Tijl Fonds and Amsterdamse Fonds voor de Kunsten.
A special flat-bind technique makes all the pages fall open perfectly flat. In the center spread the reader will discover a glow in the dark artwork.
The book can be ordered directly from the artist and is shipped worldwide. There is also a limited edition available. Here a multiplex foot is combined with an acrylic frosted mold which holds the book in place. The bright yellow square on the book cover dissolves into the diffusion acrylic and appears to float. This is a direct reference to the first work Tamar Frank made with light. In the limited edition the book itsself becomes an art object that can be either placed on a table or mounted blindly on the wall.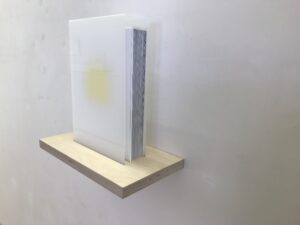 Lightspace 20 years Tamar Frank
ISBN 978-90-9031517-1
Editor: Veronique Hoedemakers. Graphic design: Debbie Saul, Lithography: Marc Gijzen, Printed by Pantheon drukkers
texts by: Veronique Hoedemakers, sascia vos, Mique Eggermont, John Prop, JCJ Vanderheyden
price: € 55 limited edition € 450
Order directly here